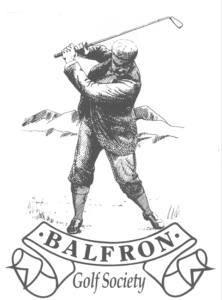 There has been a golf course in Balfron since 1905 when a 9 hole course was built ( there was also a 9 hole club in Killearn at that time). The course was taken over for agriculture to help the war effort and returned to golf at the end of the Great War.
Golf continues to be played until 1939 when again it was taken over for agriculture to assist the war effort. Attempts were made to reform the club after the war but they failed. In 1991 a group from Balfron and surrounding areas were formed to try and bring the gold course back.
After a public meeting in Balfron it was clear there was great support to do so, the funding was soon in place and work started on restoring the land to be a golf club. The 9 hole course reopened on 4th July 1994.
Later in the 90s, with the support of Sports Scotland, The Lottery fund and the foundation for sport and art, funding allowed for the purchase of more land and the current 18 hole course was created.
On 30th June 2001 the 18 hole "Shian Course" was opened for play. The course condition has improved year on year, and a number of holes have been changed, new greens , tees etc have been created.
The club employs a permanent team of 4 greenkeepers and has 350 members. If anyone would like any further information in the course or joining the club ( we have members at the very beginning of learning the sport all the way to excellent golfers).

https://www.balfrongolfclub.co.uk/